O mundo digital e as celebridades que mais destacam-se nele fazem parte do nosso cotidiano e ganham cada vez mais destaque ao redor do mundo. E o "Streamy Awards" existe justamente para premiar aqueles que se destacam em um meio tão concorrido.
Esse é sétimo ano em que a premiação acontece, e o evento em si será realizado na Califórnia no dia 26 de setembro. Dentre as categorias, duas são abertas ao voto popular: "Criador do Ano" e "Show do Ano". Apesar de não ser transmitido pela televisão, será possível acompanhar através de uma live exibida no Twitter.
Mas uma das coisas que mais chamou atenção após o anúncio dos candidatos deste ano, foi o nome de Ashley Tisdale dentre os astros mais consagrados da internet. Não que seja alguma grande surpresa, afinal, seu canal no Youtube, bem como suas redes sociais, são um grande sucesso, especialmente após alguns vídeos bem especiais, como o que conta com a participação de Lucas Gabreel para uma interpretação de "What I've Been Looking For", clássico de "High School Musical".
Aliás, há vários nomes de peso presentes dentre as
webcelebridades
indicadas, como
Cameron Dallas
,
Dolan Twins
,
Jake Paul, Logan Paul
e
Lyza Koshy.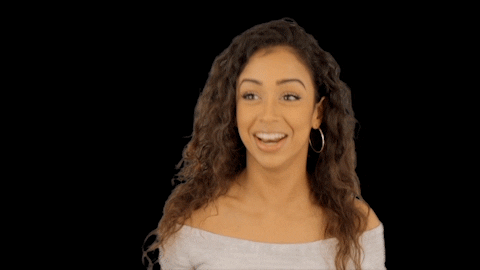 Confira abaixo a lista de indicados:
Criador do Ano: Cameron Dallas, Casey Neistat, David Dobrik, Dolan Twins, Jake Paul, Jenna Marbles, Lilly Singh, Liza Koshy, Logan Paul, Shane Dawson.
Show do Ano: Good Mythical Morning, Kian & JC, The King of Random, The Philip DeFranco Show, REACT, Rooster Teeth, Sugar Pine 7, The Try Guys, UNHhhh, The Young Turks
Ação ou Sci-Fi: Crypt TV, Dimension 404, Rush: Inspired by Battlefield, Skinford, The Thinning
Animação: Casually Explained, Domics, itsAlexClark, RWBY (Volume 4), Simon's Cat
Criador Revelação: Binging with Babish, Brave Wilderness, David Dobrik, Jake Paul, Kristen Hancher
Comédia: h3h3Productions, Laura Clery, Liza Koshy, Rudy Mancuso, Sugar Pine 7
Documentário: 60 Second Docs, Endangered, Great Big Story, Psycho Family, This is Everything: Gigi Gorgeous
Primeira Pessoa: Casey Neistat, Dolan Twins, Jenna Marbles, Lilly Singh, Shane Dawson
Immersive: 360 Wizard Battle (Corridor), BlackBoxTV (BlackBoxTV), Eleven Little Roosters (Rooster Teeth), The Global Gamer (The Game Theorists), Last Moments of Relationships (FBE)
Internacional: Fernanfloo, Juanpa Zurita, Lisa and Lena, Sebastián Villalobos, Wengie
Séries de comédia: Drive Share, Magic Funhouse, Mr. Student Body President, Rhett & Link's Buddy System, You Suck At Everything
Séries de drama: Brown Girls, Carmilla (Season 3), Caught, Cold, Single By 30
Séries Indie: Brown Girls, Doomsday, Edgar Allen Poe's Murder Mystery Dinner Party, Everything's OK, Graves
Séries de não-ficção: Getting Doug With High, Ladylike, Logan Paul Vs…, Murder with Friends, REACT
Participação:Dirty 30, FML The Movie, Ghostmates, The Thinning, This is Everything: Gigi Gorgeous
Beleza: Jaclyn Hill, Laura Lee, Manny Mua, PatrickStarrr, Simply Nailogical
Moda: Amanda Steele, FENTY PUMA by Rihanna, Kelsey Simone, Sneaker Shopping, Tess Christine
Comida: Binging with Babish, Hot Ones, Nerdy Nummies, Tasty, Worth It
Jogos: Achievement Hunter, iHasCupquake, JuegaGerman, Markiplier, Smosh Games
Crianças e Família: Annie LeBlanc, Brooklyn & Bailey, Guava Juice, Roman Atwood Vlogs, What's Inside?
Estilo de vida: Andrea Russett, Baby Ariel, LaurDIY, MyLifeAsEva, Niki and Gabi
Notícias e cultura: Cheddar, Complex News, NowThis, The Philip DeFranco Show, The Young Turks
Ciência ou Educação: How To Make Everything, The King of Random, Marques Brownlee, Mind Field, Veritasium
Esportes: 30 for 30 Shorts, blogilates, Kevin Durant, QB1: Beyond the Lights, Tanner Fox
Atuação em comédia: Arden Rose ("Mr. Student Body President"), Jason Nash ("FML The Movie"), Jeremy Shada ("Mr. Student Body President"), Mamrie Hart ("Dirty 30"), Quinta Brunson ("Broke")
Atuação em Drama: Annalise Basso ("Cold"), DeStorm Power ("Caught"), Harry Shum Jr. ("Single By 30"), Logan Paul ("The Thinning"), Natasha Negovanlis ("Carmilla | Season 3")
Colaboração: Casey Neistat and Jesse Wellens ("Human Flying Drone"), Honest Trailers and Ryan Reynolds ("Logan Feat. Deadpool"), Jon Cozart and Thomas Sanders ("RIP Vine: A Song"), Kate Albrecht and Joey Zehr ("Omg We're Coming Over!"), The Rock, Lilly Singh, Markiplier, Grace Helbig, Roman Atwood, Gigi Gorgeous, Alex Wassabi, LaurDIY, King Bach, Flula, and Brittney Smith ("The YouTube Factory")
Dança: Alyson Stoner, Chachi Gonzales, Matt Steffanina, Tessa Brooks, Tricia Miranda
Cast conjunto: Caught, Dirty 30, McJuggerNuggets, Mr. Student Body President, The Try Guys
Artista Revelação: 21 Savage, dodie, Marian Hill, Poppy, Zara Larsson
Música Cover: Alex Aiono ft. Ar'mon and Trey, "I Spy, T Shirt, Isn't She Lovely, & Swang Mashup" (Various Artists), Ariana Grande, "Somewhere Over The Rainbow" (Judy Garland), Ashley Tisdale ft. Vanessa Hudgens, "Ex's & Oh's" (Elle King), Boyce Avenue ft. Sarah Hyland, "Closer" (The Chainsmokers ft. Halsey), Walk Off The Earth, "Shape Of You" (Ed Sheeran)
Cinematografia: Casey Neistat (Casey Neistat), Devin Graham (devinsupertramp), Gavin Free and Daniel Gruchy (The Slow Mo Guys), Jon Keng ("Pineapple"), Sawyer Hartman (sawyerhartman)
Design de Fantasia: Ann Foley ("Marvel's Agents of S.H.I.E.L.D.: Slingshot"), Autumn Steed ("Dimension 404"), Brandon Rogers, Karla Carnewal, and Jonathan Hinman ("Magic Funhouse") Michelle Miller (Lindsey Stirling), Sarah Grace Hart, Sinead Persaud, and Mary Kate Wiles ("Edgar Allen Poe's Murder Mystery Dinner Party")
Direção: Jack Ferry and Ryan Hunter ("Mr. Student Body President"), Jesse Wellens (Jesse) John Fortenberry ("Rhett & Link's Buddy System"), Steven Suptic ("Sugar Pine 7"), Wesley Chan and Philip Wang ("Single By 30")
Edição: Bad Lip Reading, Casey Neistat, The Game Theorists (Edward Newton, Thomas Torbergsen, Alex Sedgewick, Ronnie Edwards, Daniel Seibert, Lee Black, and Ryder Burgin), Liza Koshy, Sugar Pine 7 (Steven Suptic)
Efeitos especiais e visuais: Aaron Schoenke (Super Power Beat Down), Dimension 404 (Playfight and RocketJump), Gary Scullion (Sneaky Zebra), Jungle of Sharks and Blood Brothers (Skal), Sam Gorski and Niko Pueringer (Corridor)
Roteiro: Casually Explained, DeStorm Power ("Caught"), Josh Gal, Amanda Brooke-Perrin, Jill Gosliky, Aaron Krebs, and EpicLLOYD ("Epic Studios"), Shaun Diston, Ryan Hunter and Jack Ferry ("Mr. Student Body President"), Spencer Gilbert, Joe Starr, Dan Murrell, and Andy Signore ("Honest Trailers")
Live social: BlameRyanCarter, BruhitsZach, Garth Brooks, SMOSH Live, Sofie Dossi
Contador de histórias: Amanda Cerny, DJ Khaled, King Bach, Lele Pons, Logan Paul
Série de vídeo de marca: Back To School – Mommy Wars Spoof, What's Up Moms? (Fruit Of The Loom), The Disappearing Girl, Collins Key (AT&T), Ping Pong Trick Shots 3, Dude Perfect (Oreos), "Rings" TV Store Prank (Paramount Pictures), The Wolf: The Hunt Continues Starring Christian Slater (HP)
Companhia Influenciadora: Amazon Fire Tablets (Peter Heacock, Zach King, Chad Suter), DiGiorno (Redfoo, Devvon Terrell, Diamond White, Madilyn Bailey, Marcus Perez, O-Fresh), Fergie / aaro Entertainment (Various Musical.ly Artists), Power Rangers Movie (Lilly Singh, Dude Perfect), Samsung (Casey Neistat)
Imagem Destaque: (Reprodução/Instagram/Ryan Perry/Instagram)